---
How to make Toasted Bread food recipe
Views: 314
---
spicy | bread
---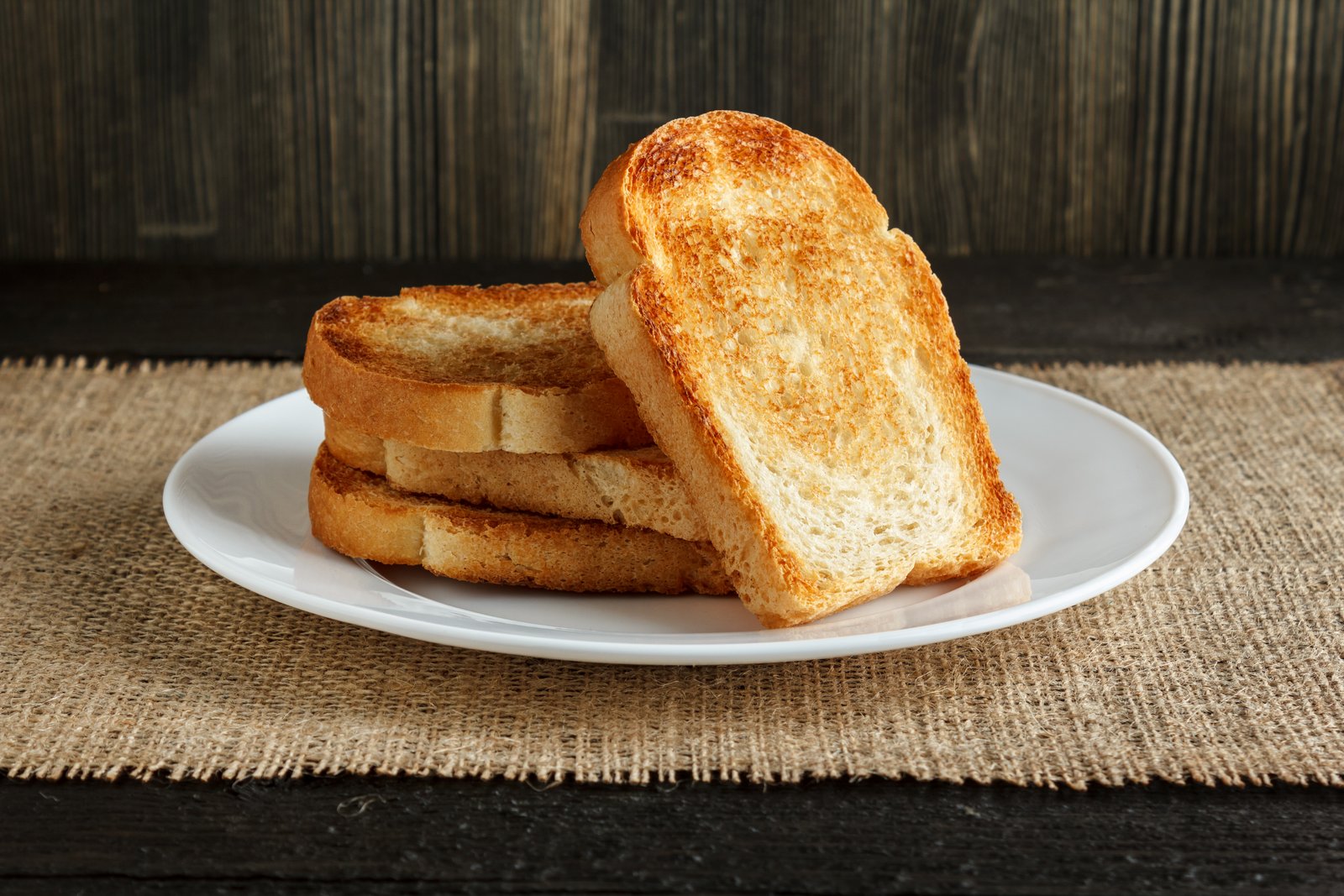 ---
Actions /Procedures:
- broil
- cut
---
Ingredients of Toasted Bread recipe :
1.0|lb|Italian Bread Loaf|italian bread loaf.jpg|454.0
3.0|tbsp|Butter Softened|new_butter softened.jpg|42.54
1.25|tsp|Extra Virgin Olive Oil|extra virgin olive oil.jpg|6.25
1.75|clove|Garlic crushed|Garlic crushed.jpg|8.75
0.5|tsp|Dried Oregano|dried oregano.jpg|2.5
1.0|tsp|Salt|salt1.jpg|20.0
0.0|as required|Pepper|pepper.jpg|20.0
1.0|cup|shredded Mozzarella Cheese|Cheese grated.jpg|200.0

---
How to prepare Toasted Bread recipe (Method/Procedures of cooking) :
1.
Preheat the broiler.
2.
Cut the bread into slices 1-2" thick.
3.
In a small bowl, mix butter, olive oil, garlic, oregano, salt and pepper.
Spread the mixture evenly on the bread slices.
4.
On a medium baking sheet, arrange the slices evenly and broil 5 minutes, or until slightly brown.
Check frequently so they do not burn.
5.
Remove from broiler.
Top with cheese and return to broiler 2-3 minutes, until cheese is slightly brown and melted.
Serve at once!
---
How long it takes to make Toasted Bread recipe in hours (Time to prepare)
0:5 Hr
---
How many people our Toasted Bread recipe serve?
6 persons
---
Recipe Course:
bread
---
This recipe food type:
bread
---
Taste of Toasted Bread food recipe
spicy
---
More food recipes you may like to make:
---